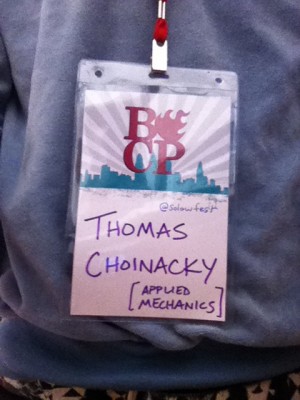 This past Saturday I attended BarCamp Philly, which is an "unconference."
What is an 'unconference'? Well I didn't really know until I dug further, It is a collaboratively created event where the schedule (of roundtables, talks, and workshops) for the day is made on the morning of the forum by those who attend. I experienced it as, what I will call, a giant "idea jam," people sharing what they know, do, and special skills they have that can be useful to others both inside and outside their field.
BarCamp focuses on techies, website gurus, and programmers, because the majority of individuals who attend the event work within those fields. However, the event was extremely enlightening for myself, coming from the arts side.
Sessions explored themes deep into computer code, which I avoided as I expected it would be over to my head, to a group conversation on urban cycling which I was happy to be a part of. There were many sessions in-between too, such as how to use WordPress, digital advertising 101, how to self-publishing your own book, and learning to ferment your food.
The day was coffee-filled as it has been a good number of years since I have sat in front of numerous "lecturers" in one day, but the idea of the event itself got me thinking…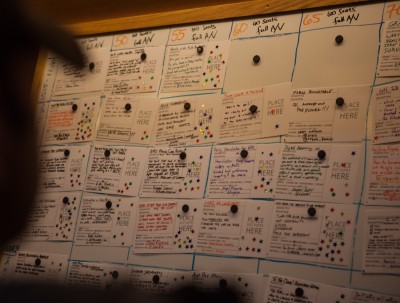 So, why doesn't this happen for the arts?
I realized that it actually has, quite close to my own door with Headlong's Dance Theater Camp. However, that has not occurred since 2011.
We have a large and diverse arts community here and our capabilities to share what we know can help us become better artists and a stronger community. Chris Bartlett from William Way LGBT Community Center led an excellent BarCamp talk on serendipity and how we can build community by finding links between individuals and our experiences.
I hope that this post may launch this conversation. I want to meld minds, I want to share ideas, and I would like to make a BarCamp-esque event where we can bring the arts community together.
Please email me if you want to talk further about what I learned at BarCamp Philly, and/or if you would be interested in creating an arts unconference with me.
Feel free to read more on BarCamp here.
Contact Thomas at: thomas@appliedmechanics.us