Coming Up Next for Applied Mechanics: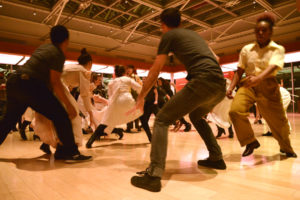 WORKSHOP:

Creating Immersive Worlds

 with Applied Mechanics
Applied Mechanics is the only company in Philadelphia making immersive, parallel-narrative performance. This introductory course in our signature immersive form invites you to explore our artistic methods. Experience how we create fictional worlds and tell parallel stories while negotiating the relationship between sound, movement, text and space. What changes when the performer and audience member are put in direct contact? Learn creative ways to negotiate and mine that relationship. This workshop of two five-hour days will teach participants to transform the raw material of themes and concepts into embodied worlds, practice creative dramaturgy, and develop artistic prompts to create systemic, evocative, and often surprising connections. Maintaining Applied Mechanics' rehearsal practice, each day will include a shared, home-cooked meal. Space is limited. SIGN UP HERE.
WORKSHOP DATES:
Saturday, November 5th. 10:00am-4:00pm
Sunday, November 6th. 10:00am-4:00pm
Attendees must be able to attend BOTH dates.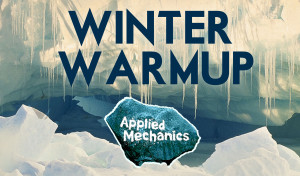 THE WINTER WARMUP! 
Your favorite winter party is BACK. Dec 17th. Mark your calendars.
COMMUNITY DINNERS!
December 4th + April 9th.