The stove is hot and
Applied Mechanics is cooking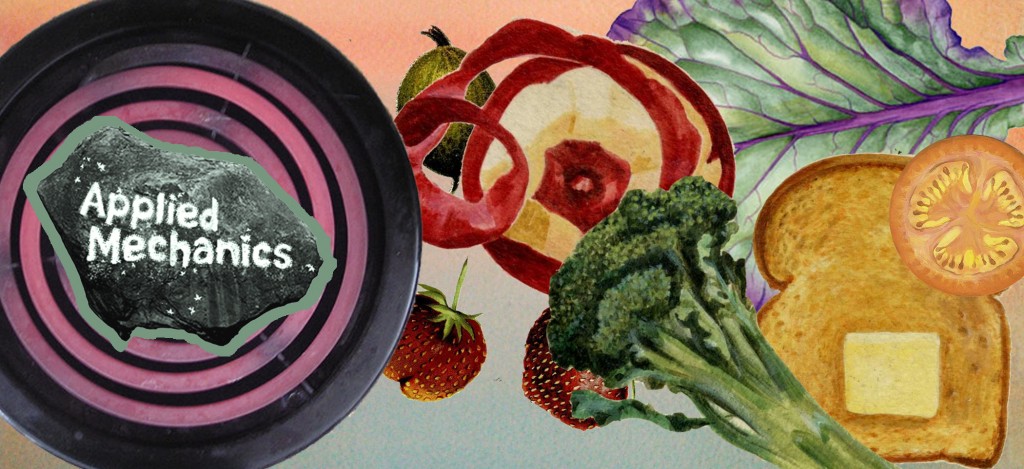 You are invited to come share a meal with us. Simple as that.
Just for the love of it, Applied Mechanics will be preparing and hosting a Community Dinner on Sunday, November 17th. All are welcome to celebrate what makes our artistic community great. You and me and all of us.
Home-cooked vegetarian entree and sides will be provided.
Please bring your own bowl or plate and eating utensil.
We'll have some drinks, but feel free to bring your own, as well–
especially if you want more than a glass or two of beer or soda.
What: Community Dinner
Where: The Parlor, 1170 S. Broad Street
When: Sunday, November 17, 5:30-8:00pm
All are welcome: kids, partners, colleagues, friends.
Spread the word, and the love.
No reservations necessary, though RSVPs are appreciated as they'll help us
get an accurate sense of how much food to make.
RSVP: mariashaplin@gmail.com