---
WE ARE BANDITS is available for tour dates in the 2015-2016 season. Get in touch if you would like to book us. Download a PDF of the show HERE!
---
Applied Mechanics hosted our third Community Dinner on Nov 9th. Thanks so much for coming out everyone! For this installment, we were so lucky to be hosted by Christ Church Neighborhood House and the wonderful Anna Drozdowski.  The Mechanicians and some of our lovely new associated artists spent lots of time in the kitchen chopping, mixing, and cooking for the affair.  After two days of preparations things start to pile up around Becky's house. We can only imagine what working in an industrial kitchen would look like!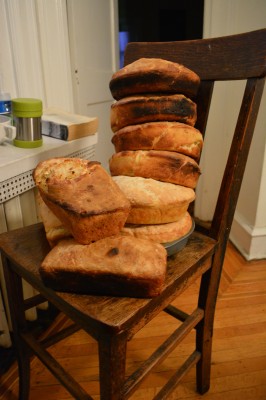 The Mechanicians set up picnic blankets on the risers, and an electric fireplace surrounded by the ccnh couches. It was the ideal setting for a meal of pumpkin stew, crusty bread, lemon-y salad, empenadas, and delicious raspberry oatmeal bars.
Before: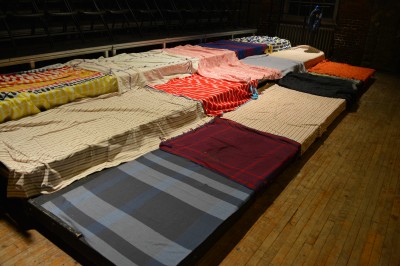 During: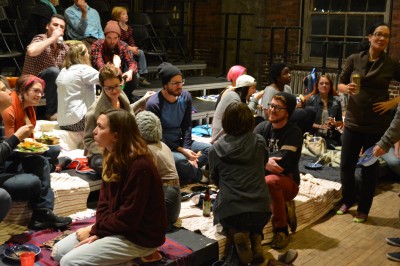 The Peasant Pumpkin Stew was a new dish in Chef Rebecca Wright's repertoire, surely to become a mainstay.  The Mechanicians are proud and delighted that we were able to share our home-cooked meal with over 100 people!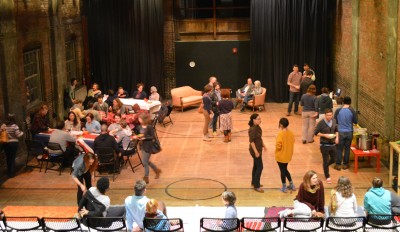 Thanks to everyone who came out, and we look forward to breaking bread again in the spring.
Love,
Applied Mechanics